Posted by: admin on Mar 08, 2013
Business Auto Insurance Cincinnati-Don't Confuse Personal Auto with Business Auto!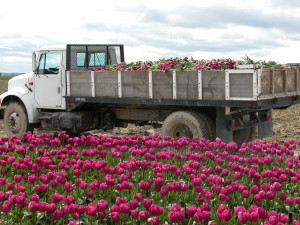 If your company is looking for the best options on business auto insurance in Cincinnati contact Pathway Insurance at 513-662-7000 or toll-free 800-998-0662.
We directly offer business auto insurance in the states of Ohio, Kentucky, Michigan, and Indiana.
When your company is based out of Kansas contact the Heritage Insurance Group for Kansas business auto insurance.
Business Automobile Insurance Is Confusing!
There are a number of reasons why business auto insurance is complicated. Generally it is because that often business people mix up personal automobile insurance with business auto insurance in Cincinnati.
For instance let's analyze the personal motor vehicle insurance plan. Your car insurance policy will list each car, the coverage limits, and insurance deductibles if applicable. Moreover quite a few personal automotive insurance policies have a very good provision for automatic coverage for newly acquired cars, trucks, or mini vans.
This may not be the case for your Cincinnati business auto insurance policy.
You should be aware that the business auto insurance policy may possibly not include any type of provision for automatic coverage for newly picked up vehicles.
Business auto insurance determines coverage by something referred to as auto designation symbols.
What Are Auto Designation Symbols?
Designation symbols are simply the policy definition of which vehicles are covered, and exactly how they're covered via the insurance policy.
For instance a symbol one designation on the business auto policy will cover any vehicle purchased, and a symbol seven strictly covers cars or trucks within the declaration page in which a premium is assessed.
The best way to have a denial of coverage would be to mix up the individual automobile policy with the business auto policy, supposing there's no distinction between the 2 types of insurance policies.
This is exactly why it is best to work with an agency that can illustrate these kinds of small points to make sure you don't unexpectedly find yourself paying the claim out of your back pocket!
When You Need Business Auto Insurance Contact Pathway Insurance!
Pathway Insurance offers business insurance coverage through top rated carriers in the region.
When you are looking to compare Cincinnati business auto insurance contact the experts at 513-662-7000 and speak with one of our licensed and professional agents.
Agents in other states offering business auto insurance:
Small business insurance Kansas: http://heritageinsurancegroup.net/
Small business insurance Pennsylvania: http://www.humphriesinsurance.com/
Read More